Over the last few years there have been a few alarming trends that we in the profession have noticed when working with students and their families through their college search and selection process.  What are these trends?  Well … Here are a few to get the conversation started.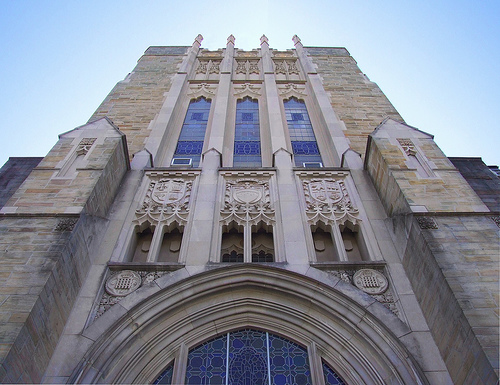 Photo by jrossol
Submitting enrollment deposits at more than one college/university.  All colleges want to do what is best for their students.  Some do it better than others … But the reality is that one of the primary things most universities use to develop course schedules, budgets for student services, availability of positions for faculty and instructors, etc … is the size of their incoming student population.  By submitting multiple deposits, you are wrongfully telling multiple colleges you are attending their institution.  They are planning on you attending and make resources available for you.  By submitting a deposit with the knowledge that you likely not going to enroll at that school, you cause the college to waste money and valuable resources on your spot … and keep that spot from another student that may be legitimately interested in attending. 

To offset this problem many colleges have had to do what airlines do … "over book" their incoming classes anticipating what is called the "summer melt".  Now some "melt" is understandable.  Changes in family financial situations, military deployment and unanticipated medical emergencies do happen.  Unfortunately these are becoming the exception and not the rule.  The more prevalent reason I am hearing is "I got accepted to such and such college and I like that better."  Choosing to attend another school is all well and good … but don't put down a deposit to a school unless you are sure you are planning to go there.

Applying to 10+ Schools.  One of the primary reasons for problem #1 is problem #2.  Because students are being pressured to apply to so many colleges to be "safe", they are left with so many options of where to go when they get admitted to them.  This results in feeling the need to secure housing, financial aid, and any other unique opportunities colleges offer to students who deposit earlier.

Why are you applying to so many schools?  All that does is make the admission process MORE competitive.  The population of students eligible to apply for first-year admission at colleges is actually on the decline … So explain why so many colleges are reporting a record number of applications?  Think about it.  Each college you apply to perceives you as a student that is legitimately interested in enrolling and will give you the same consideration for admission that they do for every other applicant.  When you apply to ten schools, all ten of those schools now have another applicant to consider … regardless of how interested you are.  Now, think about all of the seniors applying to colleges and doing this exact same thing.  That means more waitlists and less financial aid offers because of the ballooning number of students applying to the schools.   If you narrow your list before applying, you will save yourself a lot of time, money, and frustration in the end.

Not applying to a school because of the price tag.  More often than not, the first question I hear at a college fair is "How much is your tuition?"  I don't hear "How is your forensic science major?" or "Where are you located?" … I hear cost.  The reality is that most universities offer financial assistance in the form of scholarships and grants (free money), as well as employment opportunities and student loans.  I'm not suggesting you break the bank to go to a school, but don't rule out APPLYING to a school because you fear the price tag.  Let's be honest … You don't have to pay the bill unless you get in and go.  There is no harm in applying if the school has the major you are interested in, is the size you are looking for, and is in a location you feel comfortable.  The cost of the education is an important question … but it shouldn't be the FIRST question.
In closing: Narrow your college list BEFORE you apply.  Just because the Common Application lets you apply to any school that is a member doesn't mean you HAVE to apply to all of them.  Be honest and don't deposit at multiple schools because quite honestly, it is unethical.  And finally, don't let the dollar signs keep you from pursuing your dreams.